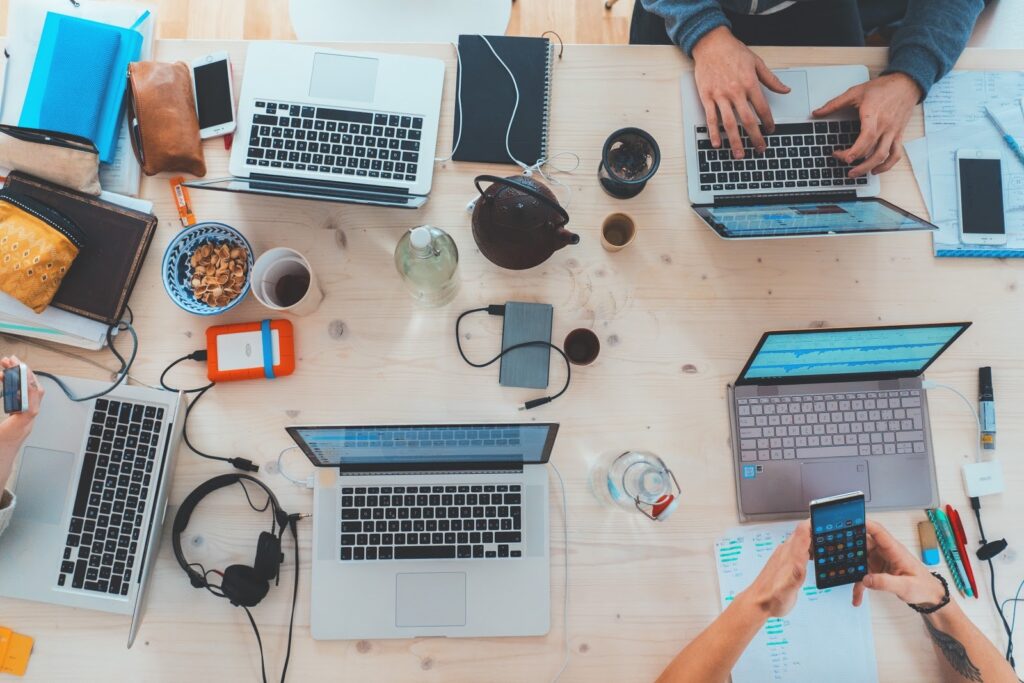 Social Media Management.
Most social media management occurs in house for small business owners. There are generally two types of medium to small businesses reactions to using social media.
The first group feel the need to rush onto every social media channel they can. (This doesn't mean they are effective across any or all channels though).
The second group know it's there, but see it as unnecessary or a distraction to their core business.
It's useless to start a social media account for the sake of it, or because you've been told that you "have" to be there.
Harsh truth is you don't have to be there- but according to Sensis Social Media report almost 8 out of 10 Australians use social media.
A wider audienceA winder audience
Don't miss opportunities to connect with a wider audience! We believe there are great benefits for small and medium businesses to increase their reach for very little cost, however you need a strategy! If you are choosing to be there then there should be reasons why you are there and what you hope to achieve.
Is it for brand awareness or to have an online presence?
Is it to convert leads?
Is it to engage with potential or existing clients?
Is it for cross promotion?
To check out your competition?
To drive more people to your website?
You also need to decide which social media platforms suit your business objectives.
Each platform appeals to different types of people.
Like most things social media works best when you have a strategy rather than posting content ad hoc and hoping for the best.
Social media may not be your thing- but it is very much our thing!
There are heaps of social media managers that have packages posting 2 or 3 posts a week, our view is you have to go relatively big or you may as well not bother. I don't know of any other agencies for small business that combine the power of video with social media management in the way that we do. So while our packages aren't the cheapest, the value of our video creation + social media management is amazing. However, if you need something else for your brand please get in touch and we can do a custom quote for you.
Just get in touch with what you need help with.
We can help with: